Sei dabei! Jetzt einloggen!
bsmparty.de im web

Booking & weitere Infos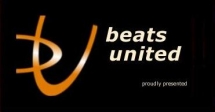 | | |
| --- | --- |
| Stilrichtungen: | Bunt gemischt von AC/DC bis White Stripes |
| Kontaktperson: | Rainer Weihrauch |
| PLZ / Ort: | |
| Telefon: | 0160-4837356 |
| Internet: | beatsunited.de |
| Eingetragen von: | beatsunited(59) |
| Fans: | 1 |
| Letzte Aktualisierung: | 08.04.2015 13:49 |
Bandbeschreibung
Bandinfo:

Ihr wollt die Top Hits der letzten Jahrzehnte, die jeder kennt, aber nicht von jeder Band gespielt werden?

Ganz nah am Original und trotzdem mit eigenem Stil? Eine lässige Show und Action, aber auch Gefühl und liebenswerter Charme? All das sind keine Gegensätze, sondern das ist beats united aus München, die Coverband für Pop, Rock, Punk und Independent-Musik und eine ausgelassenene Party mit dem gewissen 'Beat'.

Unter dem Motto '...and the party never ends' wurden schon viele Abende durch beats united zum unvergesslichen Ereignis. Kein Wunder, denn bei jedem Stück spürt man den Spass, die Musikalität und die langjährige Bühnen-Erfahrung der sechs sympathischen Jungs von beats united.

Die Musiker von beats united garantieren eine 'lange Nacht der Musik', eine heisse Clubshow, viel Spass auf dem Sommer-OpenAir, eine unvergessliche Firmenfeier, eine Messeparty ohne Krawattenzwang oder ganz einfach die "etwas andere" Hochzeit.

User aktuelles Programm:

AC/DC - Highway To Hell
Aerosmith - Walk This Way
Beastie Boys - Fight For Your Right
Beatles - Back In The USSR
Billy Idol - Rebel Yell
Billy Idol - White Wedding
Blaeck Foess - Wickie (?)
Black Crowes - Too Hard To Handle [orig. Otis Redding]
Blink 182 - All The Small Things
Blur - Song 2
Bryan Adams - When You're Gone
Bryan Adams - The only Thing That Looks Good On Me Is You
Cake - I Will Survive [orig. Gloria Gaynor]
Calling - Wherever You Will go
Clash - Should I stay Or Should I Go
Climax Blues Band - Couldn't Get It Right
Coldplay - In My Place & The Scientist [Medley]
Daft Punk - Get Lucky
Dandy Warhols - Bohemian Like You
Doobie Brothers - Long Train Running
Depeche Mode - Never Let Me Down Again
Doris Day - Whatever Will Be / Que Sera
Eagle eye Cherry - Are You Still Having Fun
Eagle eye Cherry - Save Tonight
EMF - Unbelievable
Extrabreit - Flieger Gruess Mir Die Sonne
Faith No More - Easy [orig. Commodores]
Falco - Der Kommissar
Fastball - The Way
Foo Fighters - Learn To Fly
Freak Power - Turn On Tune In Cop Out
Gary Moore - Walking By Myself
Grauzone - Eisbär
Green Day - Basket Case
Gun [orig. Cameo] - Word Up
Heroes del Silencio - Entre Dos Tierras
HIM - Join Me
INXS - Mystify
Isaac Hayes - Shaft
Jack Johnson - Good People
Jet - Are You Gonna Be My Girl
Joe Cocker - You Can Leave Your Hat On
Kings of Leon - Sex On Fire
KISS - I Was Made For Lovin' You
Knack - My Sharona
La's - There She Goes
Lenny Kravitz - Are You Gonna Go My Way
Lenny Kravitz - Fly Away
Lenny Kravitz - It Aint Over Til Its Over
Limp Bizkit - Take A Look Around
Linkin Park - Shadow Of The Day
Liquido - Narcotic
Maroon 5 - Won't Go Home Without You
Michael Sembello - Maniac
Nickelback - How You Remind Me
Nirvana - Smells Like Teen Spirit
Oasis - Wonderwall
Offspring - Pretty Fly For A White Guy
Pink Floyd - Another Brick In The Wall Part 2
Presidents of the USA - Video Killed The Radio Star [orig. Buggles]
Proclaimers - I'm Gonna Be / 500 Miles
Queens Of The Stone Age - No One Knows
Radiohead - Creep
Reamonn - Supergirl
Rembrandts - Just The Way It Is Baby
Rio Reiser - Koenig Von Deutschland
Robbie Williams - Angels
Robbie Williams - Let Me Entertain You
Semisonic - Closing Time
Simple Minds - Don't You Forget About Me
Smash Mouth - All Star
Smash Mouth - Walking On The Sun
Smash Mouth - I'm A Believer [orig. Monkees]
Spider Murphy Gang - Wo Bist Du
Spin Doctors - Two Princes
Sportfreunde Stiller - Ein Kompliment
Stretch - Why Did You Do It
Survivor - Eye Of The Tiger
Tal Bachman - She's so high
Taxiride - Everywhere You Go
Third eye blind - Semi Charmed Life
Toy Dolls - Nelly The Elephant
U2 - Beautiful Day
U2 - One
U2 - I Still Haven't Found What I'm Looking For
U2 - All I Want Is You
Ugly Kid Joe - Everything About You
Wallflowers [orig. David Bowie] - Heroes
Wannadies [orig. Violent Femmes] - Blister In The Sun
Wheatus - Teenage Dirtbag
White Stripes - Seven Nation Army
Wild Cherry - Play That Funky Music




Gästebuch mehr
Um Gästebucheinträge schreiben zu können musst du dich einloggen!